St. Nicholas' Day Promotion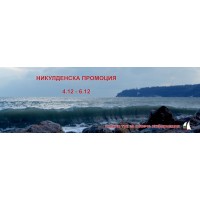 Dear customers,
another weekend of discounts is awaiting you - this time for the upcoming holiday of St. Nicholas' Day!
From 4.12 until 6.12 you will find discounts of 15, 20 and 25% on marine and everyday clothing, footwear, drybags and backpacks, headwear, gloves, sailing and safety equipment, ropes, marine tapes and many others!
We are expecting you!